Home » Automotive
12 Cylinder Bentley SUV Coming Soon!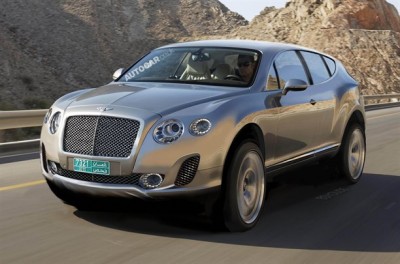 Bentley has announced a their entrance into the SUV market with a 12 cylinder offering. The Bentley SUV will sharing the Cayenne chassis along with the Q7 and Touareg. The chassis will be built to accept a W or V12 configured motor. There are talks about running a V12 TDI as in the super Q7 offered in Europe.
Though just a rendering, the image gives an interesting insight into what the SUV may look like.
Tweet