Home » Events, Headline
2011 Sema Show Highlights
The team at MWDesign Technik has just spent a week in Las Vegas enjoying the sun and attending the Sema Show. This year's show was definitely not the biggest. We will share our top features of the show below.
1- Rauh Welt RWB Green 964 "Pandora One" – Matte frog green RWB widebody, need we say anything else!
2- CEC Fisker Karma – The Karma is insanely beautiful and will most definitely be a hot car to modify for 2012!
3- Platinum Motorsports Matte White Veyron – You have to be a different type of crazy to pull apart a Veyron and repaint it. To fit and paint $120,000 Supersports wheels with $40,000 rubber is another story.
4 – Ring Brother's Orange Mustang – Modern interpretation of a classic Mustang Fastback. We love Ring Brother's design philosophy of looking for inspiration from everything BUT automotive. Absolutely amazing detailing!
5- "Innovator" Nova from Roadster Shop – Impeccable build quality. Look at the cleanliness of the engine bay and interior stitching. Not a big fan of the custom front grill but the rest is awesome!
6- Underground Racing LP1000 Gallardo – Look at those turbos! The build quality of the kit is second to none. The Dymag/HRE wheels look fantastic and functional.
7- MC Custom's Bentley Supersports – A bit overdone with all the vents, but great build quality on this matte pearl white Supersports.
8- Akrapovic booth- One of the best booths at the show with an elevated SLS and their beautiful exhaust systems hanging from the air.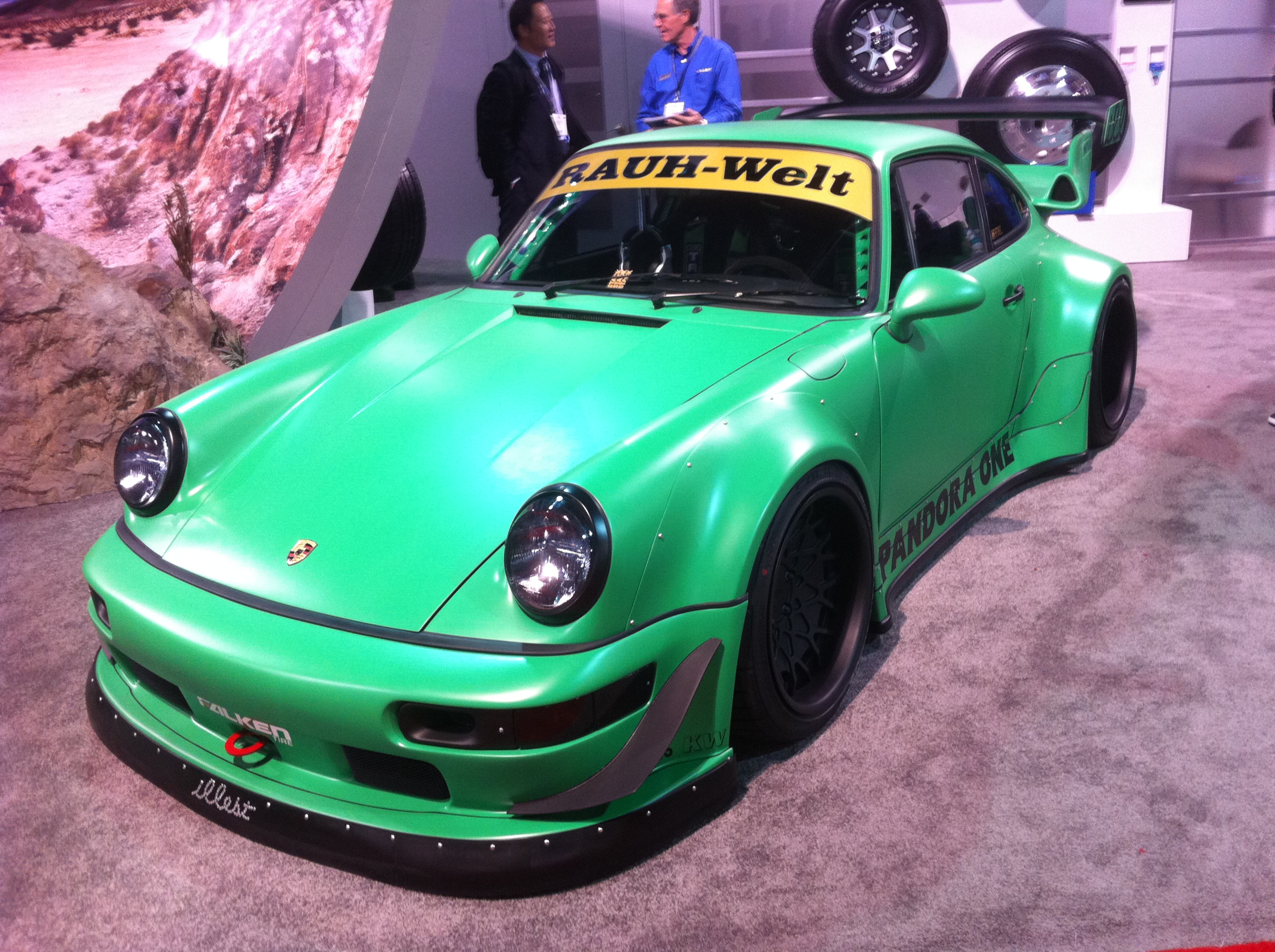 Tweet