Home » Automotive, Projects
MWDesign E70 X5 | Modulare C11 Concave + Full Brembo "GTR" Finish
At MWDesign, we love to push the boundaries of tuning by trying wild new things through our own unique vision.
An important aspect of tuning for a client is the integration of our design vision with the owner's unique lifestyle.
The first thing we do when approaching a project for a client is to listen to all their specific requests, likes and dislikes to put together the best suited package possible.
For this commission, our client requested a sleek modern look that didn't look too vulgar.
After numerous Photoshop renders, we came to a conclusion that would create a sporty, integrated look without being too "blacked out".
Like fitting a bespoke suit, we have to take many measurements before beginning and during construction to ensure that the look and function is perfect forour client.
The X5 features:
BMW OEM Aerodynamics kit
BMW OEM Gloss Black grill kit
22″ Modulare C11 Concave with a highly detailed tinted brushed center, gloss black outer, contrast tinted brushed aluminum etched centercaps
Full Brembo Big Brake Kit – 16″ Monobloc 6 front (405x34mm floating 2 piece rotor), 15″ Monobloc 4 rear (380x28mm floating 2 piece rotor) custom finished by Race Technologies in the "GTR" matte bronze finish with classic Brembo font.
H&R Lowering – A conservative lowering (as per customer's request) front H&R drop with programmed air ride rear
Debadged chrome 4.8 and x5 logos for a clean look, gunmetal roundels to contrast wheel centers
Gunmetal Grey painted front vent fins and bumper grilles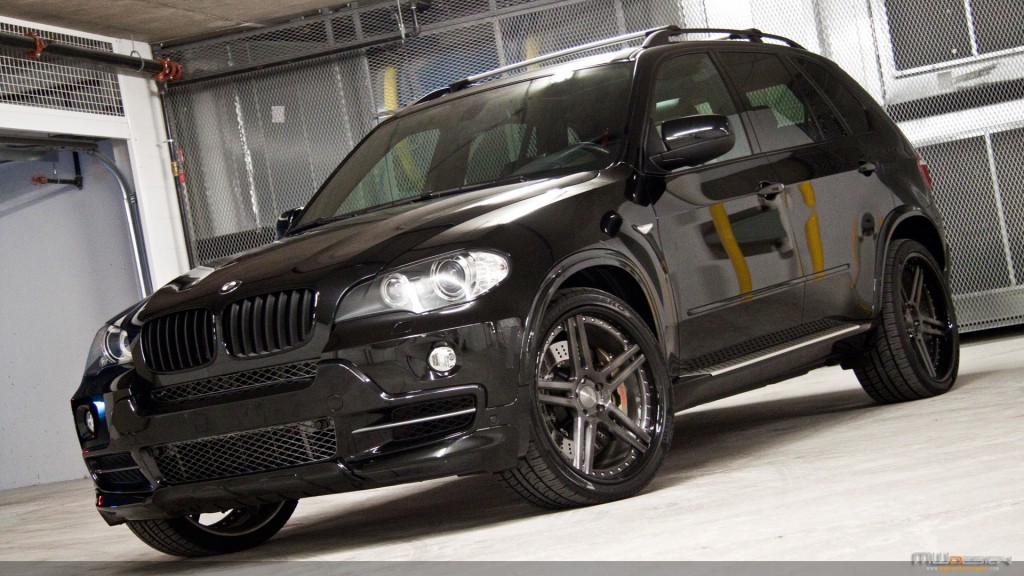 For high resolution shots, please visit http://www.flickr.com/photos/45625081@N08/
Tweet